Sports Vision Training in Perrysburg
Giving Athletes an Edge Over Their Competition
Ready to Get Your Vision Into Shape?
It takes way more than strength and speed to be at the top of your game.
The skills required by an athlete — those that make the difference between good and extraordinary — depend on vision skills which can be perfected.
Baseball, tennis and football are examples of sports games that require the skills and abilities to keep your eyes focused on the ball.
Football receivers and quarterbacks need a high level of tracking and depth perception to complete a pass, as well as high peripheral vision awareness.
Sports vision training can enhance the communication between your eyes, brain and body, to help you excel in your sport and turn your vision into an invaluable asset on the court or field.
---
Give Your Eyes the Care They Deserve
---
Sport Vision Training in Perrysburg
Meet our Eye Doctors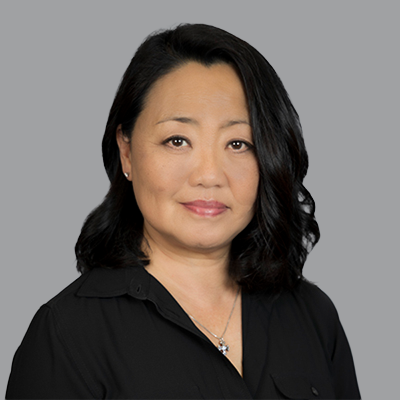 Monday

10:00 am - 7:00 pm

Tuesday

9:00 am - 5:00 pm

Wednesday

10:00 am - 7:00 pm

Thursday

9:00 am - 5:00 pm

Friday

7:30 am - 4:00 pm

Saturday

Closed

Sunday

Closed

Dec. 25

Closed
---
4 Ways Sports Vision Training Can Give You a Competitive Edge
Builds visual skills

Sports vision training strengthens essential visual skills, such as:

Hand-eye coordination
Peripheral vision
Reaction time
Visual memory
Depth-perception

Custom-designed program

Our eye care professionals will consult with you and create a program designed according to your strengths, weaknesses, and athletic goals. This therapy consists of weekly in-office appointments and assigned daily exercises.

Fits your training schedule

Weekly appointments and daily exercises can easily conform to your workout routine. With just 20 minutes a day, you may begin to see improvement in your performance.

Optometrist-approved

Sports vision therapy is a scientifically-proven method of enhancing athletic performance. The program is developed by optometrists with extensive training in monitoring eye health and building visual skills.
Sports vision training: the ultimate game changer
- Nov. 26, 2023
Great practice!!! Staff are wonderful and deliver great service. Highly recommend for your eye car
... Show More
e needs
- Nov. 09, 2023
I highly recommend the whole practice - the doctor is approachable and knowledgeable, and the staff
... Show More
are lovely and helpful. They are customer focused, positive, and respectful of your time and needs.
- Nov. 03, 2023
Dr. Zysik is very detail oriented and explains things well. My whole family has been seeing him for
... Show More
past 12 years. The staff is warm and welcoming.
- Oct. 24, 2023
Everybody was pleasant and professional. If you want someone that will help you pick out frames tha
... Show More
t compliment your face, look for Terri.
- Sep. 30, 2023
Excellent care!
- Aug. 23, 2023
They whole staff is so friendly, considerate, professional, personal and polite.
- Aug. 15, 2023
Every person I worked with has been extremely friendly, knowledgeable and expedient. I have not foun
... Show More
d that at other practices. Our entire family will be switching to Zysik EyeCare!
- Aug. 01, 2023
Everyone in the office was very nice and friendly! I would recommend!
- Jul. 21, 2023
Very friendly, very nice. If you have any questions they are happy to answer.
- Jul. 13, 2023
A great experience, knowledgable and took time to answer questions.
- Jun. 15, 2023
Friendly staff. Dr.very informative and took time to explain everything with my exam.
- May. 15, 2023
I have been visiting Dr Zysik annually for 15 years (probably longer}. My confidence in his profess
... Show More
ionalism has increased all the while.
- Feb. 07, 2023
Friendly and knowledgeable staff and the Dr. Julie is great!
- Jan. 12, 2023
Doctors, Staff, Opticians, frame selection, all wonderful! 🙂
- Jan. 08, 2023
Great staff and doctor (Michael Zysik). I have been a patient for 5+ years and they have always bee
... Show More
n through, informative, and cost conscious. Highly recommend!
- Dec. 21, 2022
Awesome place check it out
- Dec. 05, 2022
Zysik Eyecare has been great over the years. The staff and customer service are wonderful as well as
... Show More
the care provided!!
- Nov. 21, 2022
Best in town!
- Nov. 06, 2022
Katie is amazing. She always helps me select perfect frames to match my style! I love shopping frame
... Show More
s with her.
- Oct. 08, 2022
Very accommodating
Sport Vision FAQs
I have 20/20 vision. Why should I do sports vision training?
Thinking that 20/20 vision is the equivalent of perfect vision is a common misconception. Visual acuity and visual skills are two separate things. Visual acuity tests measure how well you can read letters from a chart, but it can't predict how well you'll see the ball or how quickly you'll react to visual stimuli. It's common for people with 20/20 vision to lack the visual skills needed to truly excel in their sport.
What does sports vision training involve?
The sports vision specialist will consult with you, administer eye tests, and provide you with a custom-designed treatment program best suited for your needs and aspirations. During the weekly in-office sessions, the specialist will assign home exercises, measure your progress, and adjust the program as needed.
What tests do I need for sports vision?
During the initial consultation, a sports vision specialist will give you an eye exam to determine your eye health and visual skills. The eye exam may test the following:
Visual acuity
Contrast sensitivity
Eye tracking
Focus
Depth perception
---